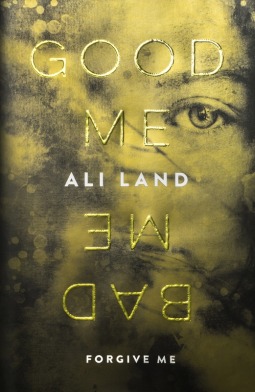 Title – Good Me, Bad Me
Author – Ali Land
Publisher/Published – Penguin Books / January 2017
Pages – 338
Genre – Thriller, Fiction, Mystery, Psychological Thriller
Summary From Goodreads – Good Me Bad Me is dark, compelling, voice-driven psychological suspense by debut author Ali Land.
How far does the apple really fall from the tree?
Milly's mother is a serial killer. Though Milly loves her mother, the only way to make her stop is to turn her in to the police. Milly is given a fresh start: a new identity, a home with an affluent foster family, and a spot at an exclusive private school.
But Milly has secrets, and life at her new home becomes complicated. As her mother's trial looms, with Milly as the star witness, Milly starts to wonder how much of her is nature, how much of her is nurture, and whether she is doomed to turn out like her mother after all.
When tensions rise and Milly feels trapped by her shiny new life, she has to decide: Will she be good? Or is she bad? She is, after all, her mother's daughter.
My Thoughts
5 out of 5 Stars
I received a copy from NetGalley in exchange for an honest review.
Where do I even begin. This is the debut novel from the author Ali Land and I must say for it being her first book it is to me a great success. it was so well written and was one of the intense thrillers that takes you on a rollercoaster ride of emotions. This was such a thrilling read that I could hardly put down and just had to keep reading to find out what was going to happen.
The story is told from the POV of Annie who later becomes Millie. Annie is the daughter of a serial killer and decided after one of the children she was close to became a victim of her mother to tell the police what had been happening. From the first page this was epic, You get the feeling that Annie/Millie is not being completely truthful about something but just when you think you know what she is lying about a huge twist happens that makes you question everything you were thinking. I enjoyed the way the story was told, like it was the thoughts of Annie/Millie so sometimes the sentences were long and some were short one or two words.
This was an epic, thought provoking story that left you guessing right to the very end and the twist that happened at the end was so well done and made my jaw drop. I had to sit for a minute after I finished it to think about the ending.
I really hope the author will write more books because after reading this Ali Land has become one of my favourite authors. I would recommend this to anyone who enjoys a mind bending, full of twists thriller.